Ensures a commitment to your happiness in Gran Canaria.
Maracaibo Aparthotel provides authentic comfort during your holiday
Immediate confirmation via email

Book now

Real offers not seen on any other website

Don't wait any longer

No intermediaries, no overpayments.

Best available rate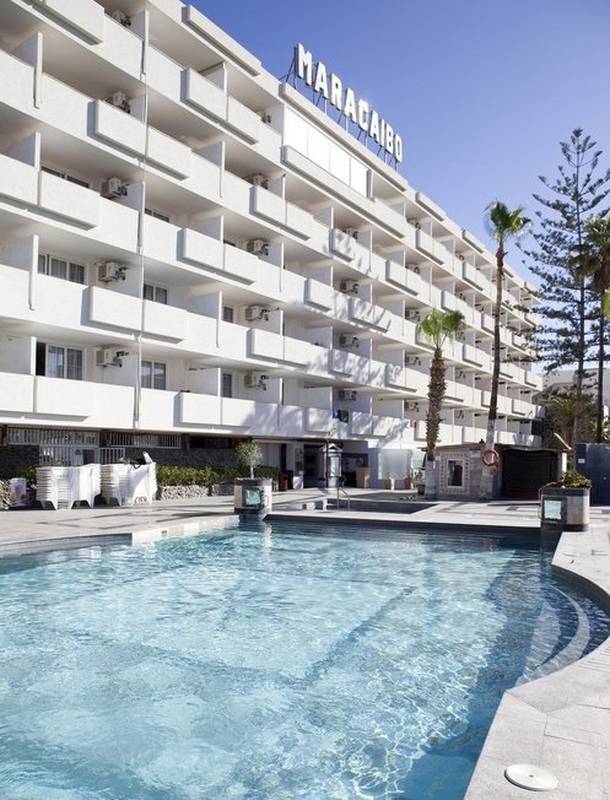 Welcome to Maracaibo Aparthotel Puerto Rico
In one of the best areas of Puerto Rico, with spectacular views of the sea and close to the beach, the Maracaibo Aparthotel provides authentic comfort during your holiday.
The long history of the García Mendoza family at the helm of Maracaibo Aparthotel ensures a commitment to your happiness in Gran Canaria. And for this reason we have a complete aparthotel created for travellers like you, who are looking for an environment where they can rest and forget about their daily routine.
In a family atmosphere, the Maracaibo Aparthotel in Puerto Rico, Gran Canaria offers you a holiday with spacious apartments and studios, La Trucha Restaurant, our Chill-Out Terrace, outdoor swimming pools, children's area, and free Wi-Fi. Enjoy all this and more with our unique touch of kindness. Make your reservation now at the best price online guaranteed on the official website of the Maracaibo Aparthotel.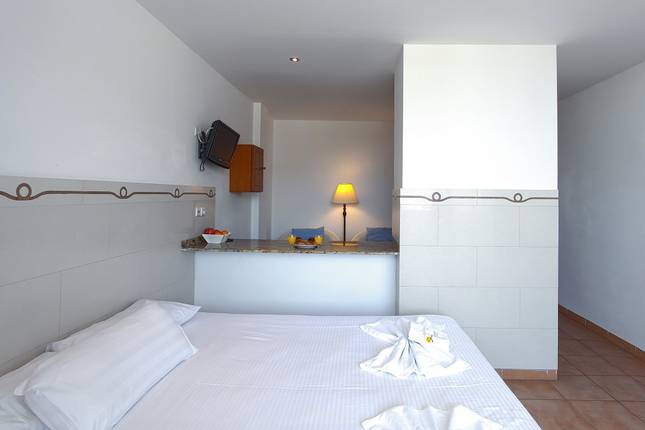 Rooms
Full of light, the rooms and studios at the Maracaibo Aparthotel offer the perfect blend of comfort and Mediterranean style to create unique areas in which rest is always a priority.
Designed to suit each type of traveller, all our rooms have sea views so that you can experience beautiful ...
Sweet deals
We have the best offers and promotions at the Maracaibo Aparthotel for you. Discover all our discounts and special accommodation packages at affordable prices so that you can enjoy your holiday to Gran Canaria at the best price.
Book now and save on your next holiday just for being a ...
See more
Services

In order to enjoy the holidays you deserve, we offer numerous services at the Maracaibo Aparthotel. In our aparthotel we are delighted to serve you based on your needs, and in addition, we hope you will enjoy a wide range of services such as an outdoor pool with a ...

See more

Heated Pool

If you fancy a relaxing swim then enjoy our heated outdoor pool that also has a separate area for children.

Entertainment

Fun is guaranteed for children in the playground equipped with swings..

Sun Terrace

The perfect place to disconnect from your daily routine and relax next to the pool or in one of our comfortable hammocks.
Customer reviews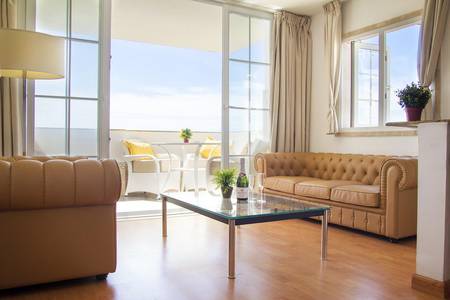 See all reviews
The stay has been perfect, the location is unbeatable, a few meters from the beach and the views from the terrace are great. The apartment has everything you need to make your stay very comfortable. The treatment has been exquisite at all times by all the staff (reception, bar, cleaning ...) they have made us feel like family, they are charming and they make us want to visit our hotel again.
México
15/07/2020